EARN MORE WRITING IS NOW CLOSED TO NEW MEMBERS.

"How to Build a Six-Figure Writing Career" - Free Workshop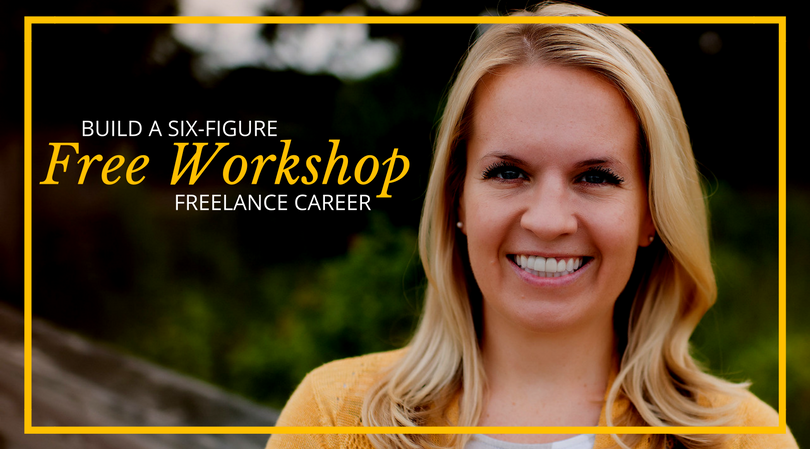 During this free introductory training, you'll learn:
My "6 Keys to Online Freelance Writing Success"

Techniques I've Used to Build My Writing Income to Over $200,000/Year


Tips to Get Your Foot in the Door and Increase Your Income Over Time
Earn More Money as a Freelance Writer

Are you a blogger who wants to add paid writing jobs to your portfolio? An excellent writer who has trouble finding paid work? A stay-at-home-mom who wants to turn solid writing skills into a career?
Whatever your reason, I'm glad you're here.
My name is Holly Johnson and I'm a professional blogger and columnist. As a freelance writer for various publications, I have spent years finding out how to get the best and most lucrative writing jobs. While I got my start on websites like Get Rich Slowly, I now write for publications like The Simple Dollar, Frugal Travel Guy, Lending Tree, and U.S. News and World Report Travel. After all this time, I have realized one thing - the opportunities you will find in online content creation and freelance writing are limitless.
Everything you read on the internet must be written by someone. Companies and corporate blogs pay big money to those who create concise, effective content. The jobs are out there, but they aren't always easy to get.
During this course, I'll teach you how to find those jobs and earn the kind of money you deserve.

I went from $0 to $225,000+ using these strategies!

There are plenty of writing courses available, but I feel I have a unique perspective to offer. The fact that I actually write for a living (instead of just making money selling courses on the topic) has helped me learn what it takes to master this craft, get the best and highest-paying writing jobs, and plan a workday to maximize income potential.
Plenty of people have good or excellent writing skills but don't know how to build a lucrative writing career. My course was created to help you turn those skills into dollars just like I have.
If you're ready to get your writing career off the ground, I can help!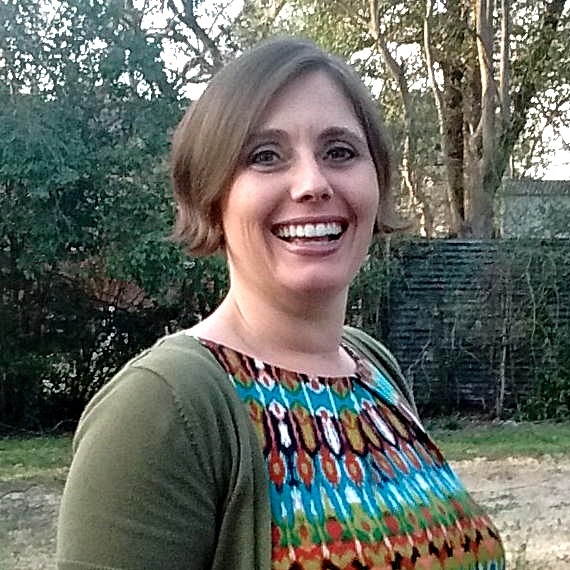 I took Holly Johnson's Earn More Writing course and absolutely loved it! Not only were the modules very easy to understand, but the worksheets associated with each really helped me sharpen my focus. I started her course on a Monday, applied for a freelance writing job on the same day, and got it two days later! Her course is absolutely unbelievable and I can't say enough about it and her.
- Shanah Bell, Blogger, AdaptiveNourishment.com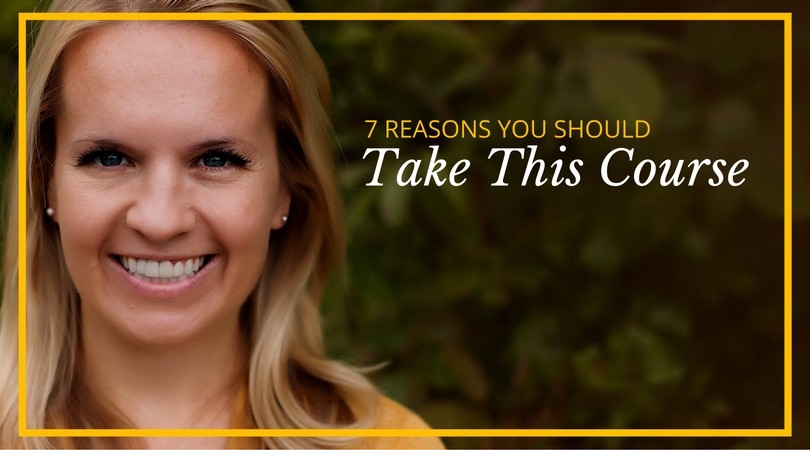 "Earn More Writing" is the best freelance writing course on the web! Here are a few reasons why:
Learn how to land jobs - I'll teach you how to find and land the type of work you want. I'll even show you the exact emails I've used to get jobs myself.
Earn more money - This course easily pays for itself. Learn how to set your rates, command what you're worth, and actually get paid for what you do.
Discover what clients actually want - You'll learn what editors are looking for and how to become a writer they will love.
Improve your efficiency - Making money online hinges on more than talent and skill. I'll teach you how to be more efficient, making your workday more productive and profitable.
Get actionable advice - At the end of each lesson, I'll give you actionable tips that will help you build your portfolio and start earning more.
Get bonus instruction - Get tips from real editors, access to our Facebook group, and more!
Learn from the best - I make my living as a freelance writer, not selling courses. Learn from somebody who actually knows the business and writes for a living.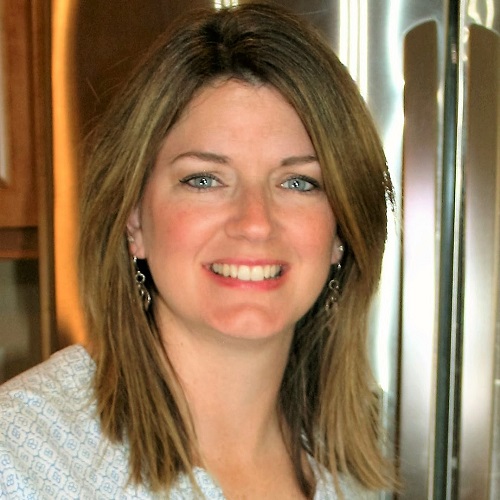 When I took Holly's course, Earn More Writing, I wasn't sure she could tell me anything I haven't already heard or read about before. Boy was I wrong! Holly is the master when it comes to teaching about freelance writing. Not only does she tell you what you need to do, she shows you the steps she took when she was first looking for jobs.
Holly's straight forwardness and honest demeanor make you feel comfortable right from the start.
Within the first month I made back the cost of the course, plus some. I highly recommend this course to anyone who is even half way considering becoming a freelance writer. You never know what will happen until you try.
- Crystal Barton, Blogger, HappilyEverUncluttered.com
Want to build a thriving freelance career from scratch? Let me show you how!
Your Instructor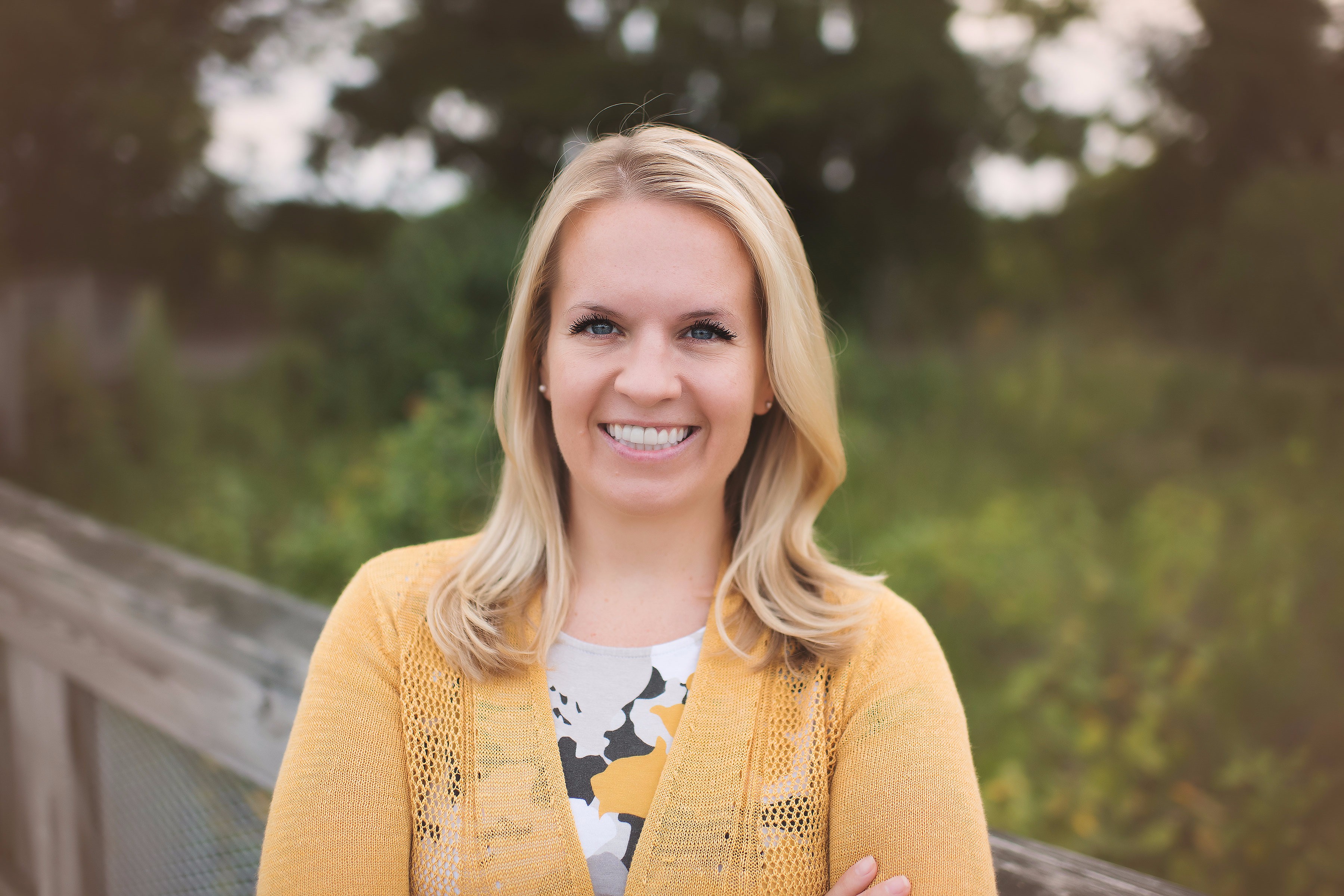 Holly Johnson is an award-winning writer and content creator who practically lives on the web.
In addition to serving as Contributing Editor for The Simple Dollar, Holly writes for well-known publications such as U.S. News and World Report Travel, Business Insider, LendingTree, Bankrate, Fodor's Travel, and Frugal Travel Guy. Her work has been featured in The Wall Street Journal, Forbes, Fox News Business, Kiplinger's Personal Finance, CNN, the Indianapolis Star, and other premier publications.
With her husband, Holly also owns two websites of her own - Club Thrifty and Travel Blue Book. You can follow her on Twitter or Pinterest @ClubThrifty.
Love to write? Want to get paid?
"Earn More Writing" is for you!

Course Outline
Module 1: How to Establish a Blog and Brand
Learn how to discover your "writing niche."
Explore social media and how you can use it to your advantage.
Find out how to gain confidence as you build your online presence.
Find out why having a blog might be an important part of your strategy.
Learn why big brands pay bloggers more.
Module 2: How to Build Your Portfolio and Pitch Clients
Learn how to leverage relationships with others to build your brand.
Discover how to write the perfect "cold pitch."
Read sample cold pitches and learn tactics that can build working relationships.
Learn the best way to build your portfolio.
Get your writing samples in front of others with ease.
Hear how I set pricing and raise it over time.
Module 3: Defending Your Workday
Learn how to create a workday using the time you have now.
Hear my tactics for avoiding distractions.
Create a schedule that works.
Find out the type of person you need to avoid while you work.
Learn what wasted time can cost you and how to avoid it.
Module 4: Making the Transition from Broke Writing to Rich Writing
Find out how I boosted my income over time.
Find out why certain writers get all the jobs.
Become the ideal freelancer.
Learn how to structure your income for maximum earning potential.
Find out how I "get ahead" of other writers when it comes to getting work.
Find your personality and let it shine.
Module 5: Finding (and Keeping) Your Dream Clients
Explore ways to separate good clients from bad clients.
Learn my favorite type of writing client and why.
Discover the best practices for pitching corporate clients.
Learn where to look for work in your local area.
Find out which tools you can use to find high-paying work.
Learn where I get most of my jobs.
Module 6: Getting Paid
Guarantee your pay without arguing or haggling.
Learn techniques for establishing payment terms.
Learn how to be confident with your payment terms.
Find out my trick for always getting paid.
Module 7: Get More Work by Making Editors Happy
Discover techniques for increasing the amount of work you receive.
Find out why some topics pay more than others.
Read the ways you can (and should) make your editor's life easier.
Learn to speak with authority and how I use this trick to my advantage.
Module 8: Taking Your Income into the Stratosphere
Leverage your social media accounts to earn more money. (I'll tell you how.)
Become a subject matter expert.
Use your expert status to increase your income.
Structure your workload to earn six-figures. (I'll show you how I do it.)
Learn why six-figure freelancing is completely attainable.
Bonus Module: Get Rich Ghostwriting for CEOs (Standard & Pro Only)
Learn what ghostwriting is and when it's a good idea.
Learn how I get the best ghostwriting gigs.
Learn how to make even more through ghostwriting.
Discover ghostwriting secrets and tricks of the trade.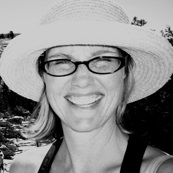 I'm a systems expert. I create, test and study systems. It's what I'm fascinated with. I've also been interested in freelance writing but was too afraid until I found Holly's Earn More Writing course.
The price point is low, and I didn't expect much. However, Holly has a system of giving you confidence utilizing concise steps with a perspective of what's around the corner; good, bad and ugly. This is in and of itself great, but she is also active on the Facebook group page, which is a gem of information and support. I wouldn't hesitate for a moment to plunk down the funds to enroll again.
Do what she tells you. The system works.
- Rae Howard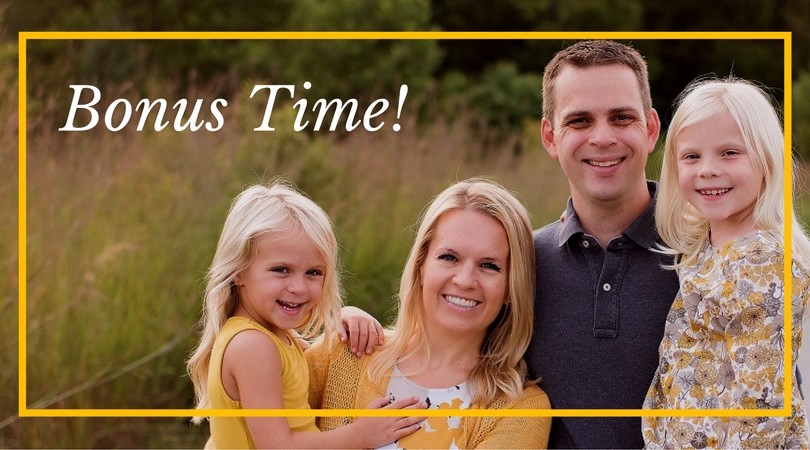 Not convinced yet? I'm throwing in these great bonus materials for FREE!
Bonus #1: Get Rich Ghostwriting for CEOs
This bonus video explains the process of ghostwriting and how it can help you earn big bucks!
Bonus #2: Insider's Guide to What Editors Really Want
Learn what sets you apart from other writers, straight from the pen of a professional editor. Written by freelance editor and Boston Globe contributor Jon Gorey, this invaluable resource is our gift to you!
Bonus #3: List of 250 Businesses with Blogs
Don't think corporate gigs are out there? We'll give you a list of 250 business websites with blogs.
Bonus #4: Free Facebook Group
Learn and connect with other freelance writers inside our free Facebook group! Get ideas for pitching clients, learn how others price their services, and get support from people who know what it means to be a freelancer.
Bonus #5: Worksheets and Action Items
As an "Earn More Writing" student, you'll receive all of the course worksheets we offer at no additional cost. After each module, I'll also provide you with a list of action items to help get your freelance writing career off the ground.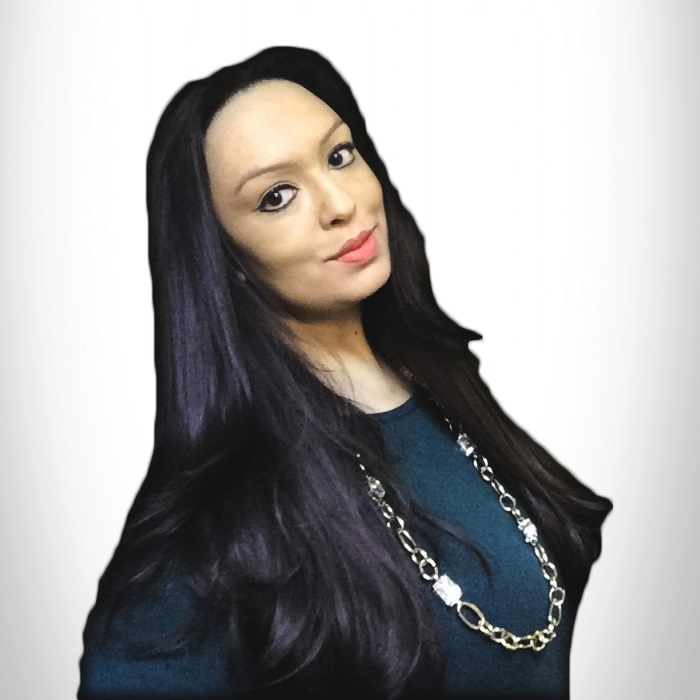 Earn More Writing is a high-level online course that teaches you the foundation for freelance writing as well as advanced strategies to consistently increase your income. It is an extremely well thought out course that is packed with action steps and strategies for growth - absolutely no fluff!
From selecting your niche to planning your schedule to reaching your income goals, Holly teaches you how to create your ideal freelance writing career step-by-step. Each module is packed with specific action steps that you can implement immediately. She even shows you how to set up your schedule for optimal productivity and maximum earning capacity!

Earn More Writing teaches you how to become a valuable asset to your clients, which will ensure steady and increasing jobs for years to come. I highly recommend it!
- Roshni Gandhi, Business Attorney and Professional Writer
Frequently Asked Questions
When does the course start and finish?
The course is a completely self-paced online course - you decide when you start and when you finish. Take it slow and complete one module per week, or blow through the whole thing in a day or two. It's your choice. Remember, your membership gives you access to the course materials for an entire year. (Please note: To get the most out of the course, we recommend pacing yourself. Each module has actionable steps you should complete. We suggest finishing those steps - or at least starting them - before moving on.)
What level of experience do I need?
Anybody who wants to make money writing can benefit from this course. Whether you are an experienced freelance writer or a newbie, "Earn More Writing" has plenty to offer!
Are there different pricing options?
Yes. We want to make the course affordable and give you plenty of payment options. That's why we've created the Standard, Pro, and Platinum memberships. Each membership level features its own bonus offerings. Learn more about each option below.
How long do I have access to the course?
After purchasing a membership to "Earn More Writing," you'll have unlimited access to this course for one year.
What if I am unhappy with the course?
We think you're going to love this course and get a ton of value from it. Of course, we can't guarantee your results. No matter how much knowledge we give you, it's still up to you to make it happen. However, if you are unsatisfied with your purchase, contact us in the first 30 days and we'll give you a full refund.
Do you have an affiliate program?
Yes we do! We'd love for you to promote "Earn More Writing" to your audience, and we'll pay you a commission for each sale that comes from your website. For details, contact
[email protected]
.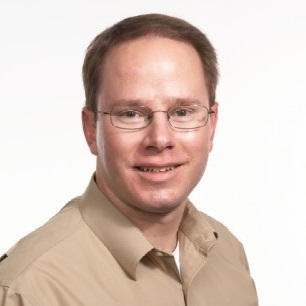 This course will pay for itself quickly. Holly explains everything in a down-to-earth way that works well for me, so it's easy to move through the modules. I've been writing online for over 12 years, and I still learned some important lessons that are helping me diversify my clients.
- Justin Pritchard, Freelance Writer and Ghost Author of Financial Books
A Freelance Writing Course for Professionals
If you want to earn money online, getting paid to write is one of the best gigs out there. I created Earn More Writing because I wanted to design the best possible training program for online freelance writers. I'm excited to show you the strategies I've used to create a six-figure income from the comfort of my own home. Thanks for stopping by!
"When you purchase my course, you're making an investment in yourself."
- Holly
EARN MORE WRITING IS NOW CLOSED TO NEW MEMBERS.