THIS COURSE IS CLOSED TO NEW MEMBERS.
Make Money as a Travel Writer
Do you love to write? Do you enjoy traveling to new and exciting places? Would you love to write about your experiences AND make money doing it?
You're in the right place.
My name is Holly Johnson, and I'm a professional blogger and columnist who makes over $225,000 a year through freelance writing alone. In addition to websites like The Simple Dollar and Wise Bread, I also write for travel publications like U.S. News and World Report Travel, Frugal Travel Guy, and Travel Pulse. Plus, I travel about 12 weeks a year. So, yeah, I get around!
While my flagship course, Earn More Writing, focuses on tips and techniques you can use with any freelance writing job, this course is specific to travel writing. We'll dive deep, and I'll show you how to find the best travel writing jobs, score free travel, and turn your travel stories into real dollars.
So, what are you waiting for? Let's get started!
Get paid to travel the world!
Earn More Travel Writing shows you how.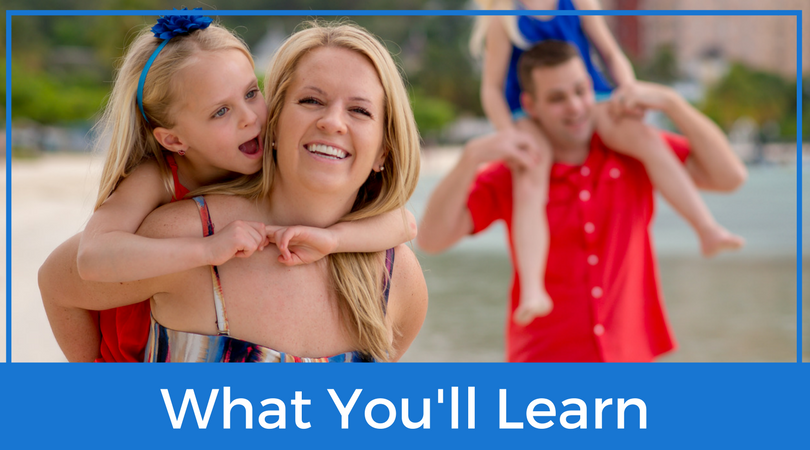 Earn More Travel Writing will teach you how to turn your writing skills and love for travel into dollars. During this course you'll learn how to:
Position yourself as a travel writing expert
Score free travel and press trip invitations
Pitch travel editors for paid work
Use social media to further your travel brand
Create an online travel persona
Get paid to write about traveling the world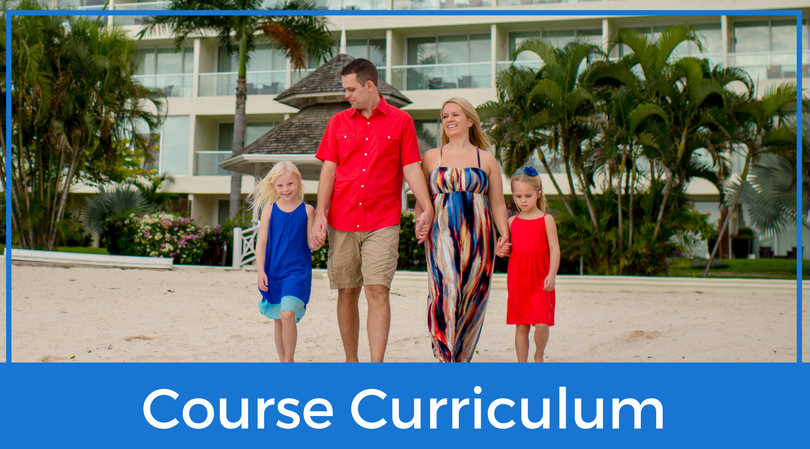 Module 1: What Is Travel Writing?
Learn what travel writing is and how it works
Learn where the paid opportunities are (and where they're not)
Get an introduction to the concept of "free travel"
Module 2: The Secrets to Getting Paid Travel Writing Jobs
Learn how to position yourself as an expert
Find your travel writing niche
Discover ways to set yourself apart from the crowd
Module 3: Preparing Your Brand for Travel Writing Success
Using social media to get ahead
Understand the realities and misconceptions about travel writing
Learn how to write about places you've never been
Module 4: Press Trips - How They Work and How to Get Invites
Learn the different types of press trips and how each works
How to position yourself to get invites
Using your personal brand to score free travel
Module 5: Secret Tips to Get Ahead in the Travel Writing Game
How to write about your own trips and tips for telling your own story
How to pitch travel editors for paid work
Dealing with public relations professionals
Module 6: Travel Writing Do's and Don'ts
What you can expect to earn for freelance travel content
The proper etiquette for asking for free travel experiences
What to do (and not to do) to attract travel brands to your content
Module 7: How to Fit Travel Writing Into Another Niche
Using travel writing as a supplement to your other freelance income
Which niches work well with travel content
Weaving travel into other stories
Bonus Guide: "How I Got Started as a Travel Writer"
Read how 25 professional travel writers got started in the field
Learn their top tips for finding your first paid job
Your Instructor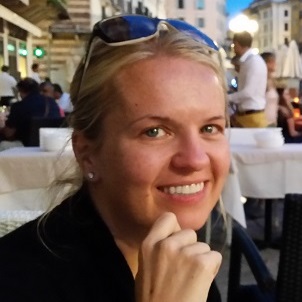 Holly Johnson is an award-winning writer and content creator who practically lives on the web.
In addition to serving as Contributing Editor for The Simple Dollar, Holly writes for well-known publications such as U.S. News and World Report Travel, Personal Capital, LendingTree, Bankrate, Fodor's Travel, and Frugal Travel Guy. Her work has been featured in The Wall Street Journal, Forbes, Fox News Business, Kiplinger's Personal Finance, CNN, the Indianapolis Star, and other premier publications.
With her husband, Holly also owns two websites of her own - Club Thrifty and Travel Blue Book. You can follow her on Twitter or Pinterest @ClubThrifty.
Frequently Asked Questions
When does the course start and finish?
The course is a completely self-paced online course - you decide when you start and when you finish. Take it slow and complete one module per week, or blow through the whole thing in a day or two. It's your choice. Remember, your membership gives you access to the course materials for an entire year. (Please note: To get the most out of the course, we recommend pacing yourself. Each module has actionable steps you should complete. We suggest finishing those steps - or at least starting them - before moving on.)
What level of experience do I need to start?
Anybody who wants to make money from travel writing can benefit from this course. Whether you are an experienced freelance writer or a newbie, "Earn More Travel Writing" has plenty to offer!
How long do I have access to the course?
After purchasing a membership to "Earn More Travel Writing," you'll have unlimited access to this course for one year.
I want to purchase the general "Earn More Writing" course as well. Can I get a discount?
Yes. With your membership to "Earn More Travel Writing," you may add either the Standard or Pro membership to our general "Earn More Writing" course at a significant discount. (Please note that discounts are only available at the time of the original purchase.)
What if I am unhappy with the course?
We think you're going to love this course and get a ton of value from it. Of course, we can't guarantee your results. No matter how much knowledge we give you, it's still up to you to make it happen. However, if you are unsatisfied with your purchase, contact us in the first 30 days and we'll give you a full refund.
Explore the World as a Travel Writer
Travel writing is an exciting way to see the world and get paid while you do it. However, there is more to the business of travel writing than simply going on vacation and blogging about it.
Whether you're a beginner or a seasoned pro who is looking to add travel writing to your portfolio, Earn More Travel Writing is the course for you.
Thanks so much for your interest, and I can't wait to introduce you to this exciting career!